Description
What do you want your road to look like? Laser X9 are here to change the way you see things.
Our Laser X9 are capable of emitting a wide beam of light,perfect for any driving situation, these lights work great for lighting up your roadway Their small size makes it easy to install them in tight areas where space is limited.
With 4 Osram high-power LEDs, a laser chip, and an optical grade Tlr lens, this lamp is the most complete lamp on the marker, you will get 2 pattern light in one lamp, for example fog beam + laser spot beam or combo beam + laser spot beam Why get yours? You will be able to see an obstacle up to 1 kilometer away and take decisions on time with our laser technology without leaving aside the lighting at a short distance, thanks to our combined laser and LED technology and TIR optical lenses.
Versatile: X9 are versatile, they can be used on and off-road, have strong resistance to impacts, no matter if you're on the street, mountain path, or even in rain and snow.
Easy to install: These pods are perfect for mounting to any vehicle that sees a lot of dirt and mud. You can easily mount these pods onto any vehicle using the included mounting brackets or flush mounts. Add them to any space where you'd like to add extra lighting.
High-durability: X9 lights with die-cast aluminum housing are designed to handle extreme conditions the IP68 water resistance allows it to function even in the harshest environments. Are you looking for a high-power, yet extremely cost-effective LED light? A wide-beam light can create a sophisticated and eye-pleasing ambiance. Explore the possibilities and imagine all the ways you can use our X9 pod to enhance or illuminate your life.
What are you waiting for? Get yours today!
Functional Patterns: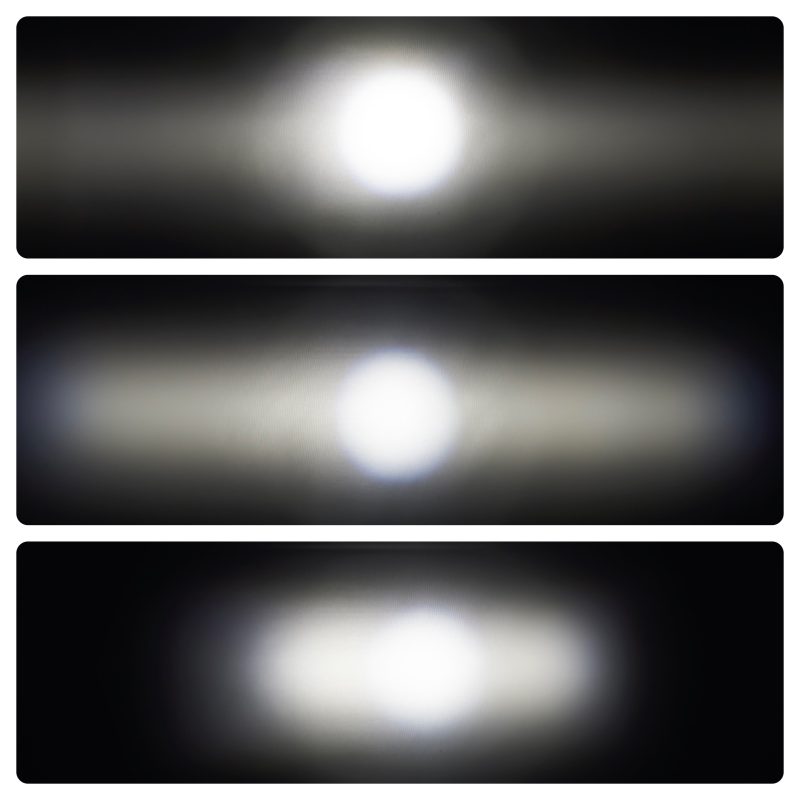 in the respective order of the image above:
Combo Beam: It is the perfect combination of 2 light beams, unique in the market, we have our driving beam + fog beam light pattern and best of all our laser spot, which is present in all our light patterns.
Fog Beam: This particular light pattern offers us a light opening of up to 80 degrees that allows us to see any obstacle or danger in the entire front and side of our vehicle in a timely manner, without leaving aside our laser light jet to have the best combination in a 3-inch lamp
High Driving Beam: Our high driving light pattern is perfect for driving in low light areas where we want to make the light concentrate on the front of our vehicle to have a greater reach on the horizon apart from our laser spot light beam will make the perfect combination to have a range of up to 800 meters.
Lenses: We offer all the lenses separately which you can exchange very easily in white and yellow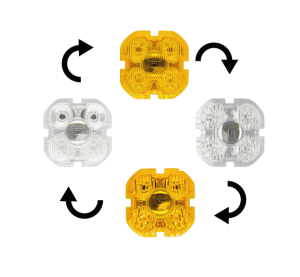 Easy connection: All X9 models include Deutsch-style harness with waterproof switch and a complete safety system in case of short circuit, it has never been so easy and simple to install this by yourself!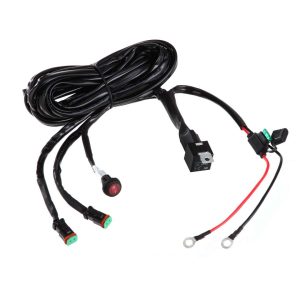 Specifications:
Power
37w
Color Temp
6000k
Current ( amps 12v)
3,5
Led emiter
4pcs Osram P9 – 1pc Customized Hyperled
Connector(s)
Deutsch DT
Material:
Polycarbonate Lens, Aluminum Casting, Rubber Gasket
Certification
IP68K Waterproof
Operating Voltage
12v @ 24v
LED Lumens
12000lm
Hyperled ( laser)

Total Lumens

8000lm

20000lm
| | |
| --- | --- |
| Weight | 2 kg |
| Dimensions | 23 × 18 × 11 cm |